HOW DOES IT WORK?
We will insert a 'Win a Holiday' competition entry card with every individually packed calendar. When your clients receive their calendar they can use the unique code printed on the card to log on to our website and enter – simple as that!
The winner will be drawn on 24 February 2021.
BOOST YOUR CAMPAIGNS AND BE MORE MEMORABLE IN 2021
Not only will your brand be promoted to your clients and prospects on one of our stunning calendars throughout 2021, but they could also be jet-setting off on a luxury holiday thanks to you. That's an experience they'll never forget.
Imagine the excitement if one of your clients wins the holiday.
WHY ALLAN & BERTRAM?
We put you in front of your clients and prospects 365 days a year. A timeless classic, our luxury calendars ensure your brand is seen for the decisions that matter! With inspired luxury finishing's binding and papers, be associated with luxury as we help you strengthen your brand in 2021.
It's In View. In Date. Inspired.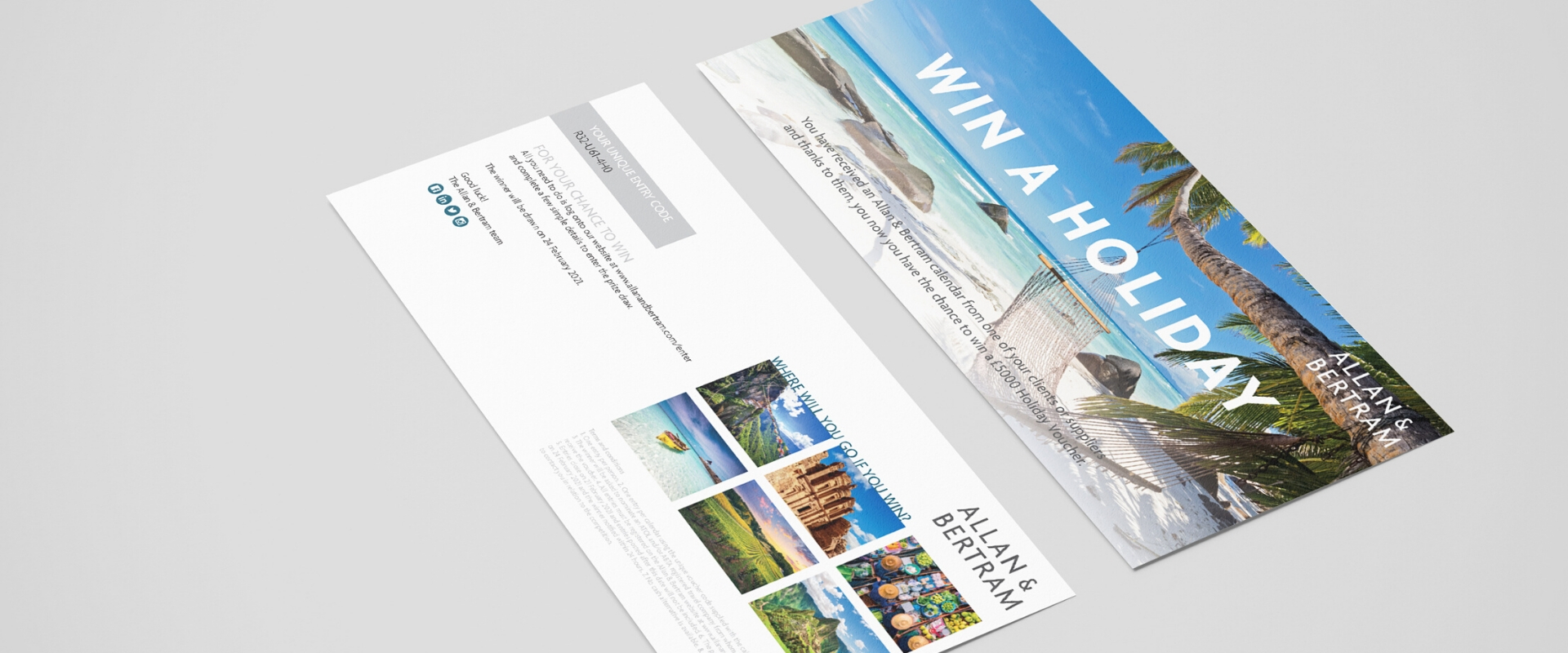 SMALL PRINT
 We understand that some companies have restrictions on the value of gifts they can offer their customers and may not wish to be included in this promotion. If this is the case or there is any other reason why you do not wish to be included in this promotion, please let us know and we will ensure that the Holiday Voucher Competition card is not included in your calendars.
The Holiday Voucher Competition entry is only included in our stock range of calendars and not for bespoke, shipping calendars or other business gifts.