Promotional Calendars 2022| Branded Notebooks | Allan & Bertram
The winner of our Holiday Prize Draw has been announced!
Last year we ran a competition with an entry slip in every calendar to win a £5000.00 holiday voucher. With over 10,000 entries the winner was finally drawn in late February. Congratulations to Andrew Anderson (pictured below) who was ecstatic to have won the prize: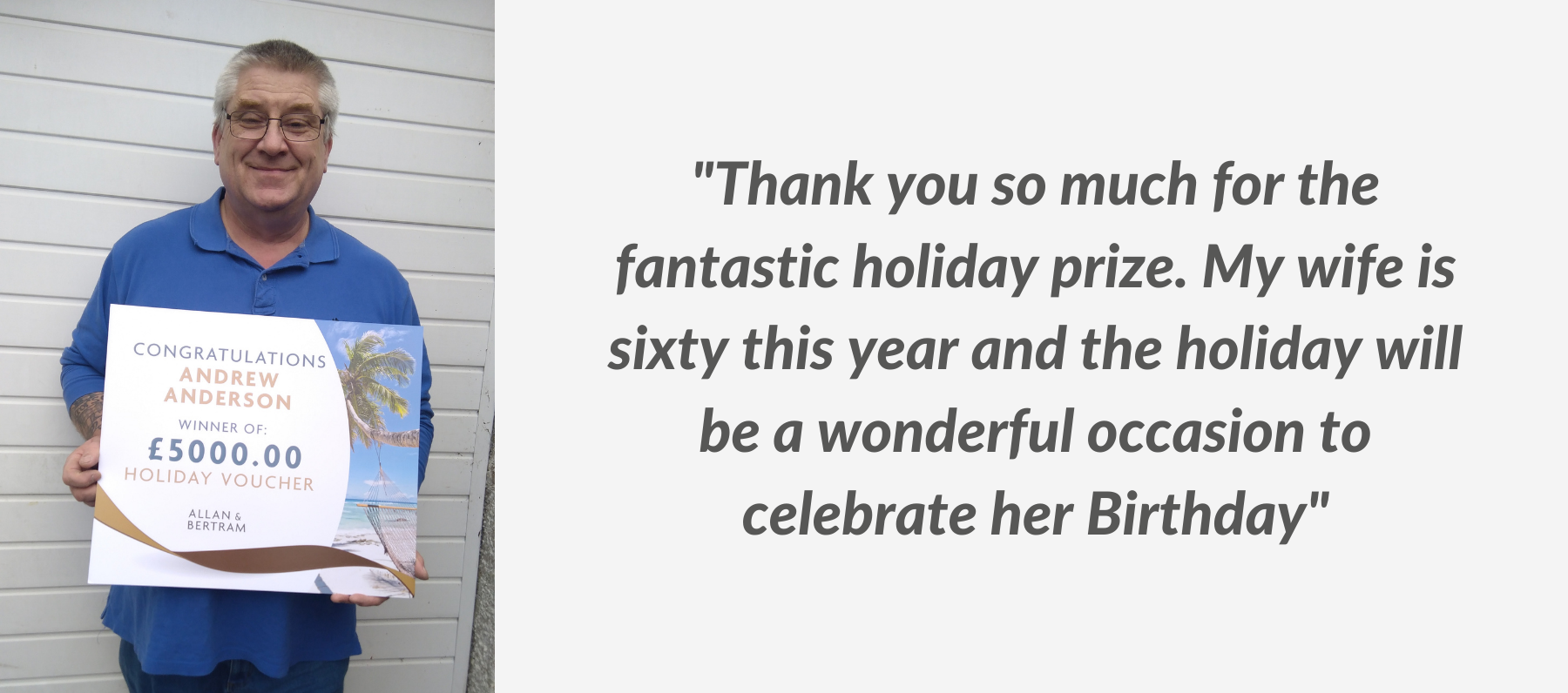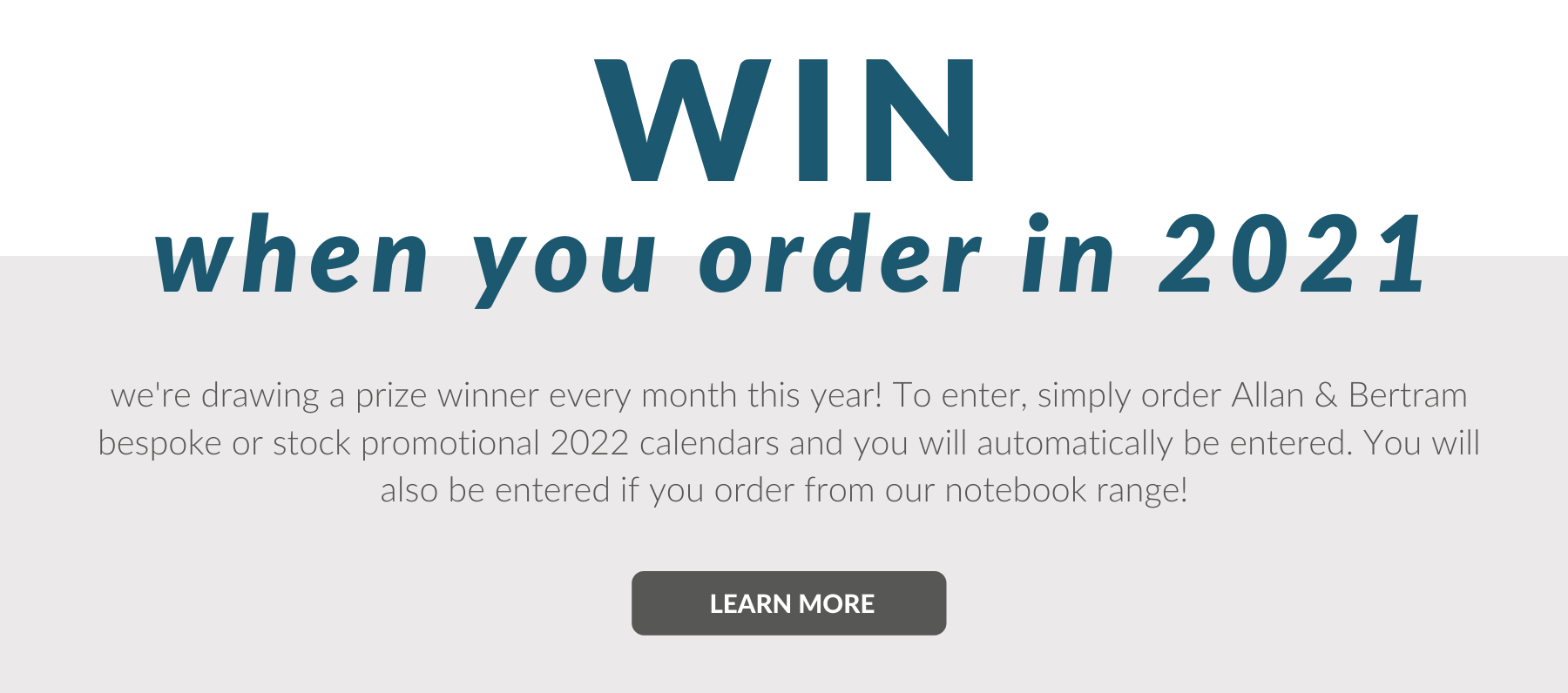 If you are interested in our Promotional calendars or notebooks, or have a question about our prize draws or promotions, you can Contact us here or give us a call on 01332 977687.